Cognent Case Study
Associated Press Award
Website Design & Maitenance
Univision 26
The Challenge
We've been making websites since websites were just a novelty. We made one of the first websites for a television news station. With over 20 years of experience under our belts, we know how to best make the digital age work for you.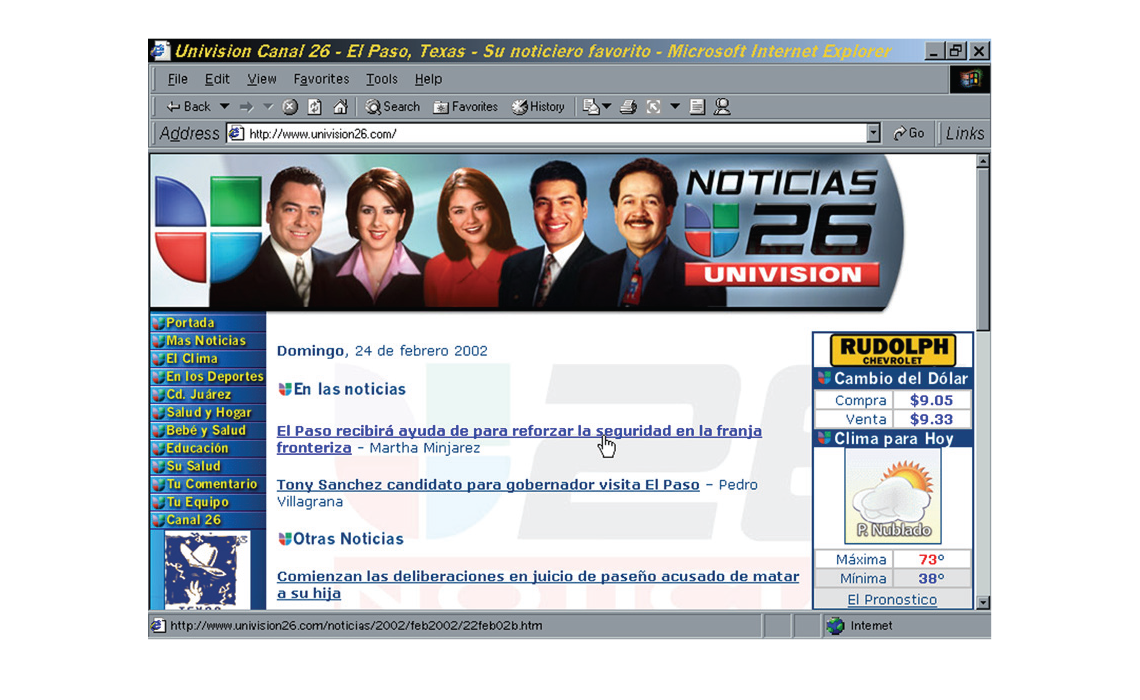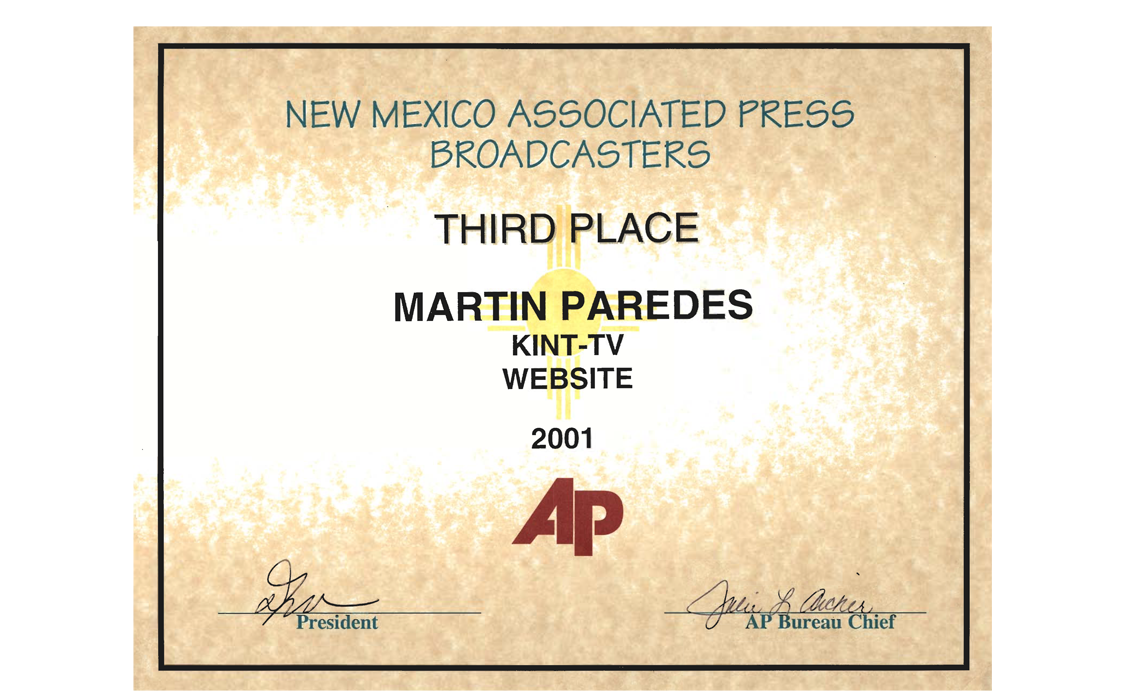 The Cognent Solution
In 2000 we were approached by a local affiliate of Univision. They were looking for someone to help them take their analog newsroom to the digital age. We were tasked with the design and coding of their first website. Because web technology was so new at the time, we were also tasked with updating the website each day with the latest news headlines and stories. Although we are not in the news industry, our work was recognized in 2001 by the Associated Press for the Univision station's first website.
HTML5 & Wordpress Coding Team
Technology Infrastructure